Company Name Change
As part of Ajinomoto Co., Inc.'s Global Brand Initiatives, Ajinomoto Windsor, Inc. is changing its name to Ajinomoto Foods North America, Inc. to create brand consistency across North America. The company's rebranding structure will utilize the new Ajinomoto Global Brand logo – setting the stage for global consistency and a unified management.
"Our new name will help distinguish Ajinomoto Foods North America as one of the leading high-quality seasonings and foods companies in the United States, Canada and Mexico," said Bernard Kreilmann, President and CEO of the newly named Ajinomoto Foods North America, Inc. "The new company branding structure in North America will support Ajinomoto's Global Brand Logo and its efforts to become a global top 10 food company."
The Ajinomoto Co. continues to expand actively outside of Japan, with 121 companies conducting business in 30 countries and regions worldwide, including Japan. In recent years, the number of group companies in Japan and overseas has increased through mergers and acquisitions, and business domains have expanded, increasing the need for a standardized brand that unifies them all as the "Ajinomoto Group." Therefore, as a part of its aim to become a global top 10 class food company Ajinomoto Co. developed a brand logo with a friendly design, which consumers in Japan and around the world can recognize as a symbol of the Ajinomoto Group that goes "beyond language."
---
Former Corporate Brand Logo


1
Establish a memorable mark that is
friendly for people worldwide.
2
Continue to use the "Ajinomoto red"
symbol color.
3
Improve visibility and power
with boldface type.

Ajinomoto Group
Global Brand Logo ("AGB")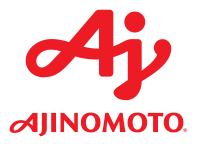 ---
New Global Brand Logo
Ajinomoto Foods North America fully supports the decision behind the new global brand logo, designed and released by the Ajinomoto Co., Inc. We have began efforts to fully transition with the global brand logo and will continue to do so in the future.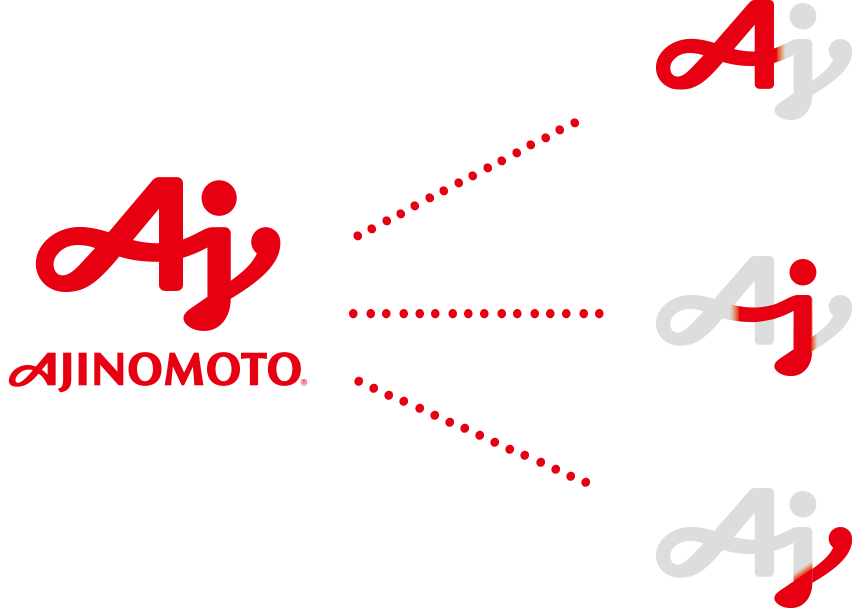 The infinity "A"
This part captures our infinite quest to share great taste ("Aji" in Japanese) with as many people as possible, our commitment to the endless advancement and development of the potential of Amino Acids using cutting-edge technology, and our unceasing efforts to build a more sustainable world.
The line that flows from the "A" to become the "j"
The "j" represents a person, conveying how people Join together around the "A" of great taste ("Aji") made possible by Amino Acids, experiencing the Joy of cooking, eating, and a comfortable life.
The line from the bottom of the "j" extending upward to the right
This line evokes the future growth and development of the Ajinomoto Group.
© Copyright Ajinomoto Foods North America 2022